503.234.6674

MAIL
AND STREET ADDRESS:
Dan's Classic Auto Parts
1537 S.E. Morrison St.
Portland, Oregon 97214-2694
United States of America
PHONE:
503-234-6674
HOURS:
Monday - Friday 9:00 am - 5:30 pm
Saturday 9:00 am - 2:00 pm
Pacific Coast Time
EMAIL:
dansclassic@gmail.com
MAP: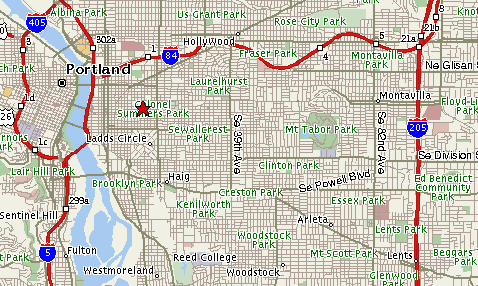 Going South on I-5:

Take exit 300B to OMSI/Oregon City and get on Belmont Street. At 16th Ave go left 1 Block.



Going North on I-5:

Take exit 300 to Central East Industrial District. Turn left at Water Ave. Turn right on Belmont Street and continue under the bridge. Jog to the right and after crossing MLK Blvd. merge left onto Belmont at Grand Ave. At 16th Ave go left 1 block.



From I-205:

Take Glisan Street exit. From Glisan go south to Burnside Street. Take Burnside west to 20th Ave. Turn left and go to Morrison Street. Turn right and go to 16th Ave.
Drive safely and beware of the local law enforcement.